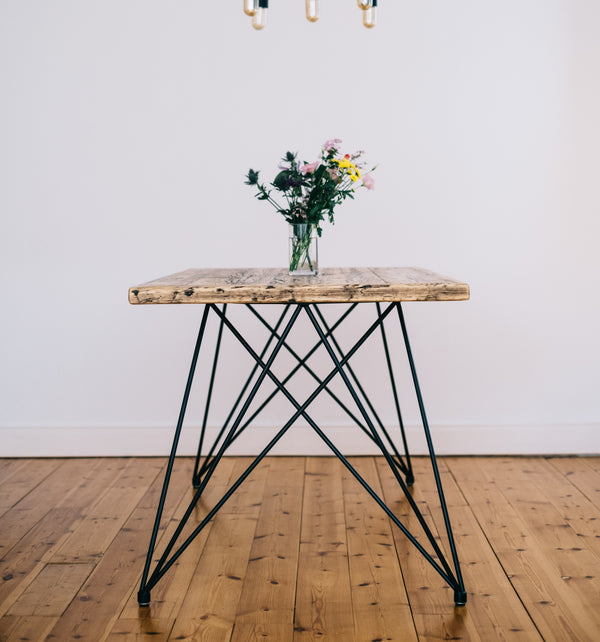 Custom Steel Tables, Table Frames, Bases, and Legs
We create custom steel table frame, custom metal legs, custom table base, and custom steel legs. Our custom fabrication service allows you to create products custom made just for you!
Tables are the heart of every home. It is around them that important conversations take place. Whether it's a dining table, a coffee table or even a center table,memories have been built around it.
How about making tables more fun and stylish? Here at Ferrum, we turn ordinary tables extraordinary and fun!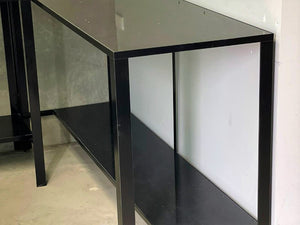 Custom Metal Tables
Custom metal tables can create a more interesting and inviting space. It can be a centrepiece of a room, a conversation starter. Tables should not only be made of durable and long-lasting materials but should also match the theme and feel of a home.
Whether you need custom metal tables for indoor or outdoor use, we are your go-to solutions provider. Here at Ferrum, you get to be your own table designer, and we make sure that it is made precisely to your specifications. You can choose from our designs online or send us your own design so we can create them for you.
get a quote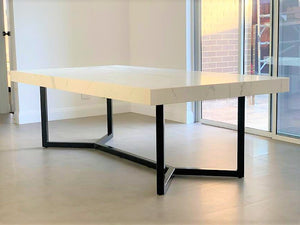 Steel Table Base
Add a modern and unique centrepiece to your home with custom metal and steel table bases. Hand crafted by our talented fabricators, our product undergoes careful quality control to guarantee customer satisfaction.
GET A QUOTE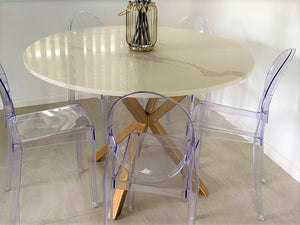 Custom Steel Table Frames and Legs
At Ferrum, we create table frames and legs in fun and unique styles and designs. We have a range of existing designs for you to choose from or you can send us a photo of the design that you want us to create or recreate. From dining metal table base to coffee table base to center table base, you are confident that we can fabricate them exactly how you want them. Our custom steel table leg designs are unique and custom handmade. 
We only use high-end, top quality materials and premium powder coating for a stunning look and finish. With only the best quality materials, our custom steel table base and legs can last for a lifetime.
Let your own design define your preferred tabletop - may it be a glass, wood or any other material.
get a quote
Send us a message to get a quote