Ferrum Engineering & Fabrication
Quality Craftsmanship. Innovative Processes. Complete Solutions.
LEARN MORE
Showcasing an extensive range of local ready-made and bespoke building solutions and metal fabrication works in Australia.
Our reputable network of Australian suppliers and in-house manufacturing gives us a unique edge. This ensures the quality of our products and makes us innovators in our field.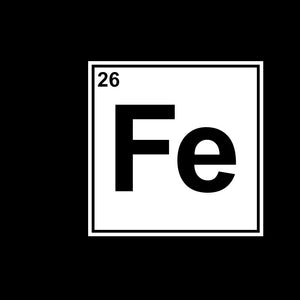 Why Ferrum
✔ Proudly Australian Owned
✔ ISO accredited and compliance with Australian standards
✔ 10-year guarantee on Ferrum Engineering and Fabrication products
✔ Close to 50 years experience and expertise
✔ In-house manufacturing and design
✔ Reputable supplier and installer network
✔ Competitively priced quality products
✔ Flexibility to provide bespoke customer solutions
ABOUT US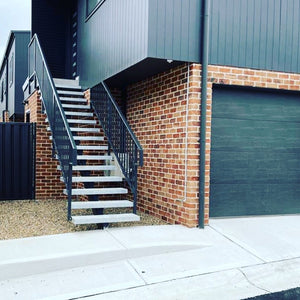 Custom Metal Fabrication
For close to 50 years, Ferrum Engineering and Fabrication has been providing custom fabrication solutions through its in-house manufacturing facility. Since the quality of work is backed by a 10-year guarantee, no job is too big for us. From trash screens to reception desks, we also offer custom sizing and custom designs for all your building needs. We can ensure that our products are made from the finest materials that guarantees great quality.
LEARN MORE
SOME OF OUR CUSTOM PRODUCTS
SHOP Galvanised Driveway Channel and Grates
Metal Fabrication Works in Australia
Ferrum Engineering & Fabrication caters to the whole of Australia. When it comes to providing quality custom metal fabrication, we'd like to believe that we are an authority. Because we put our 4.5 decades of experience as a metal fabrication solutions supplier to the table, we can definitely guarantee that every product that comes out of our workshop is a testimony in itself of our expertise.
Although custom fabrication is what we specialize on, we also offer ready-made drainage and civil products in standard sizes. Contact us for more information.
Custom metal fabrication and steel fabrication are vital aspects of the construction industry.
Recognized as a prime mover of the economy, Australian steel production is estimated to yield 5.3 million tonnes of steel per year. Along with the rise of new technologies, sheet metal fabrication has also evolved becoming more effective, efficient, and creative.
Metal fabrication Australia is a thriving industry, and Ferrum aims to be in its forefront. With the increasing demand, we have also become more innovative in producing quality metal products designed for various uses.
Steel fabrication is rapidly changing with the pressure of becoming more environmentally friendly and sustainable. Recyclability is one of the steel's very important qualities, and with the nation's efforts to reduce global impact, reusing steel has become a very important undertaking. Custom steel fabrication with recycled materials and reduced has now become very important more than ever.
Since its establishment, Ferrum has expanded its scope, becoming more creative and servicing industries and individuals alike. Landscaping and interior designing have become fields that the company now widely serves.
The versatility of metal offers great benefits and advantages, and customizing it to your needs and preference is our utmost priority. Being one of the leading structural steel fabricators in Australia, Ferrum guarantees our customer's satisfaction in every transaction.